6 Reasons to Love....El Sistema
El Sistema is a Venezuelan musical organisation that has inspired many from the poorest neighborhoods of the Andean Region. The system watches over Venezuela's 125 youth orchestras and is a voluntary group. Some 370,000 children are part of this remarkable set up, with an estimated 70% coming from poor socio-economic backgrounds. Here we pick the world class musicians El Sistema has produced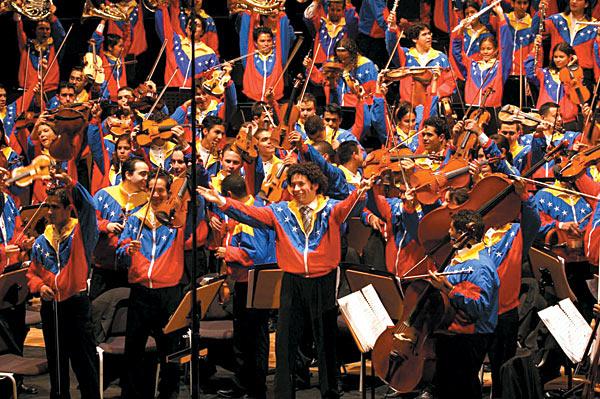 Starting as a vision set by Dr Jose Antonio Abreu almost 40 years ago, children as young as two years old can get free music lessons. By the age of five, they are in youth orchestras.
Classical music opens an alternative for youngsters bound by the harsh extremities of slum life in Venezuela. It instils confidence and self-esteem, a life away from crime. Throughout the current violence epidemic in Venezuela – El Sistema has been a beacon of light and a blueprint for social transformation.

The strength of the project is beginning to pay huge dividends. The most telling evidence comes in the from the plethora of Venezuelan talent now dominating the Classical music scene. Dr Abreu stated his first class at El Sistema held only eleven students, with over 800,000 graduates in 32 years; few could have predicted the grand success story that has followed.
With an expansion plan already in place – funding replica systems in countries around the world – here are a selection of alumni to focus on.
1. Gustavo Dudamel
With his unique charisma and energy Gustavo Dudamel catapulted the phenomenon that is El Sistema to international fame, with a now iconic performance at the Proms back in 2007 (see below). He had been conducting the orchestra since 1999 and went on to become Music director of the Los Angeles Philharmonic. As well as an esteemed conductor, he also plays the violin, having first taken lessons at the age of ten. His directing career also included a five year tenure with the Gothenburg Symphony Orchestra – his enormous success in Sweden was rewarded with an Honorary Conductor award. His musical trophy cabinet includes a Grammy – awarded in 2012 for his role in the Los Angeles Philharmonic's performance of Brahm's Fourth Symphony.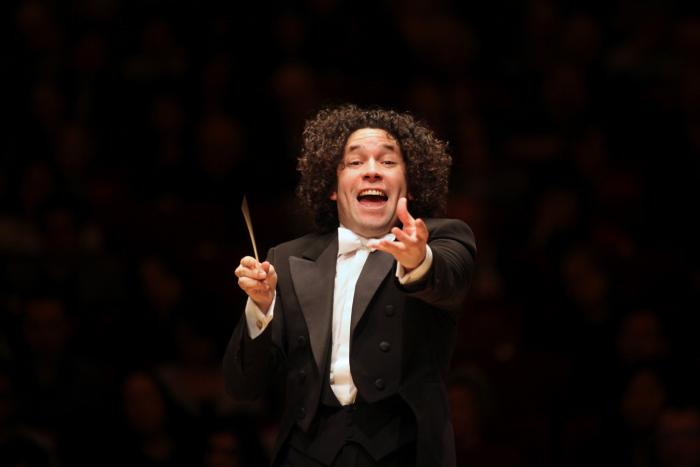 2. Rafael Payare
Following in Dudamel's footsteps trumpeter and now conducter Rafael Payare, recently wowed audiences at The Barbican when he conducted the London Symphony Orchestra. At 34, the Malko Conducting Competition in 2012 propelled him to conduct for orchestras all around Europe. His exploits have taken him to Rotterdam, Gothenburg and Birmingham, whilst becoming chief conductor of Ulster Orchestra. After beginning his studies in 2004, he performed in all the major orchestras in Venezuela before stunning audiences in Europe. Working closely with his fellow alumni Gustavo Dudamel, he continues to fly the flag for Venezuela's triumphant classical music industry as well is conducting the Ulster Symphony Orchestra.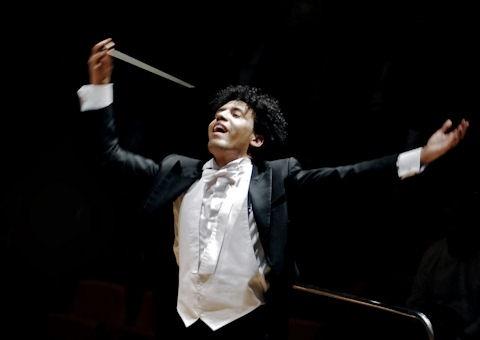 3. Edward Pulgar
Another graduate from El Sistema turning heads is Edward Pulgar, a violinist. His achievements began aged 13 – winning Juan Bautista Plaza V National Violin Competition. Pulgar's accolades earned him the scholarship to study in the United States. With an Artist Diploma and a Master's Degree to add to his CV, he joined the Knoxville Symphony and Chamber Orchestra in 2009. His passion for violin has motivated Pulgar to open his own string program at Carson-Newman University – with class numbers quadrupling in recent years. His roles as a soloist and conductor receive outstanding praise.
4. Edicson Ruiz (@RuizEdicson)
Edicson Ruiz, like so many graduates of this social project, treads new ground in Europe. He is the first Hispano-American to participate in the Berlin Philharmonic Orchestra and simultaneously, the youngest ever member, joining at 17. Specialising in the double bass, he was offered a place in the Berlin Philarharmonic after one concert, becoming a full member after just one year of training. Just as Dr Abreu believes, Ruiz claims his double bass helps him to express his dreams and emotions. Ruiz is a first-hand example of the wonders El Sistema has done for new generations in Venezuela.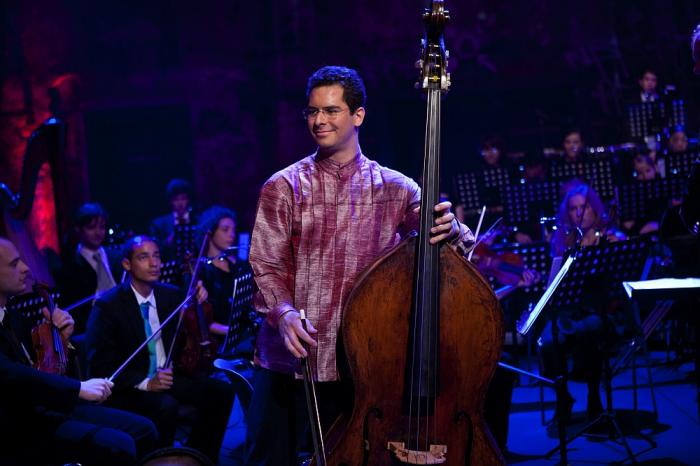 5. Christian Vasquez
Christian Vasquez is another graduate part of a wave of new Latin American conductors sweeping into foreign orchestras. In the 2013/2014 season, he began his tenure as Chief Conductor of the Stavanger Symphony Orchestra. He studied with Dr Abreu in 2006. Vasquez was part of a European tour in 2010 led by Claudio Abbado and the aforementioned Gustavo Dudamel, alongside fellow prospect Diego Matheuz. Their journey took them through orchestras in cities such as Stockholm, Olso and St. Petersburg.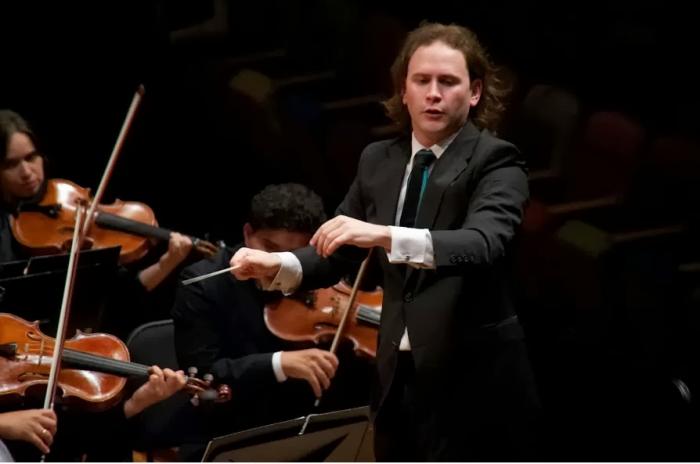 6. Diego Matheuz
Cited as one of Latin America's most exciting future prospects, In August 2013 he started a three year appointment as Principal Guest Conductor of Melbourne Symphony Orchestra. His early achievements also landed him roles in Venice and Zurich. His exceptional talents have caught the eye of some of the world's most famous conductors – Simon Rattle and Claudio Abbado. Like Edicson Ruiz, Matheuz is not one to forget his invaluable upbringing. In an interview with ABC, he stated "'It [El Sistema] is my house and family and I tell everybody how much I owe to it".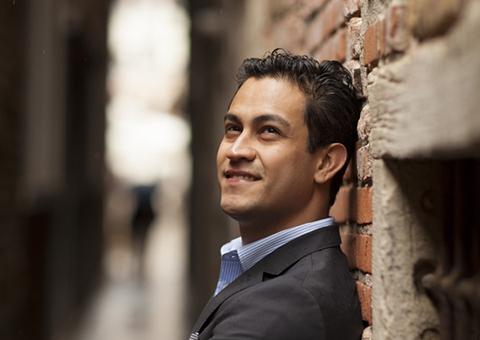 For more information on this ground-breaking system, CBS offers a compelling insight in their video below.
http://www.cbsnews.com/videos/el-sistema
Señor Ceviche reaches maturity with its more sophisticated sister...
After a summer when the sounds of Reggeaton dominated the mainstream...
After two months voting by the public and the verdicts of over 20...