The Audacity of Being Brazilian
Pianist/singer/songwriter Eliane Elias is known for her distinctive musical style, which blends her Brazilian roots and her sensuous, alluring voice with her virtuosic jazz, classical and compositional skills. We caught up with Eliane after a performance at the Barbican in London to mark the release of her latest album Made in Brazil, out now on Concord Jazz.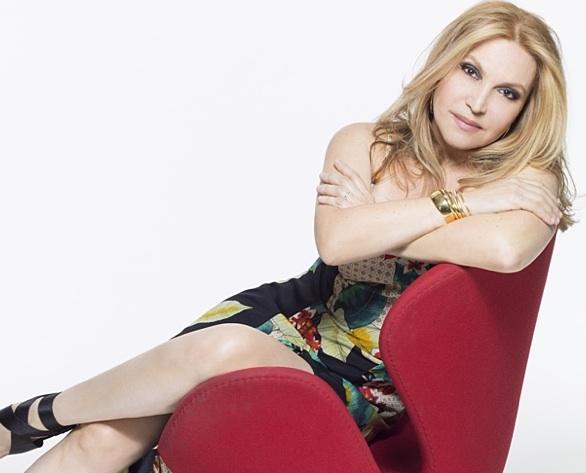 Born in Sao Paulo, Brazil, Elias' musical talents began to show at an early age. She started studying piano at age seven and at age twelve was transcribing solos from the great jazz masters. By the time Elias was fifteen, she was teaching piano and improvisation at one of Brazil's most prestigious schools of music.
Her performing career began at age seventeen, working with Brazilian singer/songwriter Toquinho and the great poet Vinicius de Moraes, who was also Antonio Carlos Jobim's co-writer/lyricist, and in 1981, she headed for New York before landing a spot in the acclaimed group Steps Ahead a year later.
"I always wanted to move to New York," Elias recalls. "I had it in mind since I was 11 years old. I prepared myself, musically, to move there, I wanted to play with the great jazz artists and musicians and when the right time to move came, I did. Moving to New York from Sao Paulo was not a big deal for me either - Sao Paulo is such a huge city - and in so many ways New York is Like Sao Paolo, with the nightlife, the size, in fact, New York even felt small to me, it felt like a small town!"
Such was Elias' experience and confidence, that she was far from dazzled by the big lights of New York, its music scene or musicians; she was ready to play with any of them. "I was particularly interested in playing with certain bassists and drummers, because being a pianist I really liked the piano trio format. Bill Evans was a big influence, he unfortunately passed away shortly before I could make a record with him, but he had two trios and one of the trios had the bassist Mark Johnson, who I ended up working with for the last 28 years, and the other had bassist Eddie Gomes who was also a part of my career in the early years when I moved to New York."
Elias' first album release was a collaboration with Randy Brecker in 1984 entitled Amanda. Shortly thereafter her solo career began, spanning over twenty albums to date. Her new album Made In Brazil is something of a musical homecoming for Elias - In her three-decade long career as a solo artist, it's the first time she's recorded a disc in her native Brazil since moving to the United States in 1981.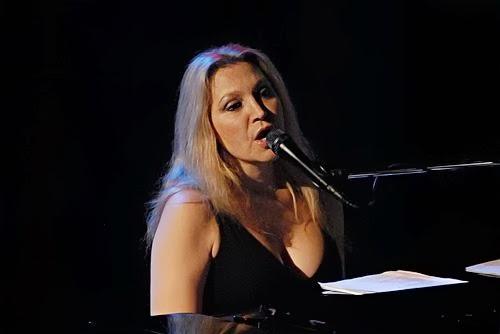 However, the decision to record in Brazil was more down to a cruel twist of fate above anything else. "Things have a natural progress", explains Elias, "I have recorded other projects in New York with Brazilian musicians and one especially important element was the guitarist. When piano and guitar play together, the rhythm and harmony is very intricate, and as a pianist, you need a guitarist who has a real affinity for rhythm, harmony, timing. In New York, for over 25 years I worked with this Brazilian guitarist who was one of the legends of bossa nova. He played on my records and in my live band, we had a great affinity and he was someone who knew what to do automatically. He sadly passed away and I didn't feel there was anyone in the United States who was going to fill that chair, so it was time to go to Brazil and see what was there. I didn't go and say 'i'm going to make a record called Made in Brazil' - the record became 'Made in brazil' as a result of the work that was created."
Elias wears many hats on this project as producer, composer, lyricist, arranger, pianist and vocalist. Along with co-producers, Steve Rodby and Marc Johnson, her bass playing musical partner, Elias ventured to Brazil and recruited a splendid cast of Brazilian musicians that include electric bassist Marcelo Mariano; guitarists Marcus Teixeira and Roberto Menescal; drummers Edu Ribeiro and Rafael Barata; and percussionists Mauro Refosco and Marivaldo dos Santos. Though, as Elias is quick to point out, "It was an experiment, I didn't know for sure if I was going to record there, but I got there and got so inspired, started writing and composing and, you know, things start flowing and we went and recorded!"
Aside from including special guests such as Mark Kibble, vocal group Take 6, her singer/songwriter-daughter Amanda Brecker, Ed Motta, and Roberto Menescal, Elias also invited Rob Mathes to handle orchestral arrangements on seven of the 12 tracks, which were recorded in London at the legendary Abbey Road studios. It's the addition of the orchestra, that provides some of the standout moments on Made In Brazil, elevating it beyond the usual bossa nova fare, as Elias says, "The songs could exist without the orchestra, but with them it just adds something so special. Recording with an orchestra is hard to do, with production costs, practicality, so i feel privileged to be able to do it."
Made in Brazil contains six Elias originals plus two Ary Barroso standards, two Roberto Menescal chestnuts, and two Antônio Carlos Jobim world-renowned gems. Elias, who did all the arrangements for the basic tracks, said that she purposely wanted Made in Brazil to incorporate three generations of Brazilian composers. "Ary Barroso, his songs are like anthems, Brazilian anthems, having something from him is wonderful to represent Brazil," she explains, "Roberto Menescal is one of the few composers still alive from the bossa nova era, so I thought it would be beautiful to have his participation as I've wanted to for a while. Voce [by Menescal, covered by Elias on Made In Brazil] has been on my list for a long time! It was great that he could also play the guitar and sing on the track. And then Jobim - I've recorded over 30 songs written by Jobim but for this I chose Waters Of March. I could do probably 30 volumes of Made In Brazil! There is so much music, and there are so many other songs that I would still love to cover, and I know I will at some point, they are all on my list! "
Brazil is a part of Elias' DNA and musically she demonstrates the tradition of where she comes from, as well as where she is today. "Brazilian music is unique - when you hear something you know immediately if it is Brazilian, it has such a great rhythm and Brazil is such a vast country that it combines so many types of music. It brings samba, bossa nova, it's something contagious, something infectious that people love to listen to - beautiful melodies, harmonies, sensuality, all those things are ingredients that make our music loved."
Eliane's new album Made In Brazil is out now. http://www.amazon.co.uk/Made-In-Brazil-Eliane-Elias/dp/B00RXPTK4M
Señor Ceviche reaches maturity with its more sophisticated sister...
After a summer when the sounds of Reggeaton dominated the mainstream...
The latest Chilean addition to a great Latin American tradition of...