Brazilian Virtuoso - an interview with Diego Figueiredo
At the young age of 35, Latino guitar sensation Diego Figueiredo has already recorded 23 albums and played in 60 countries around the world. Hailed by George Benson as "one of the greatest guitarists I've seen in my whole life", the unique interpretation, flawless technique and raw emotion that characterises Diego's' style has attracted significant attention. Diego has recorded and performed with leading world music figures like Gilberto Gil, João Bosco, and Roberto Menescal. Ahead of his show at the Barbican with João Donato and Janis Siegel, Diego has told Latino Life a little about himself...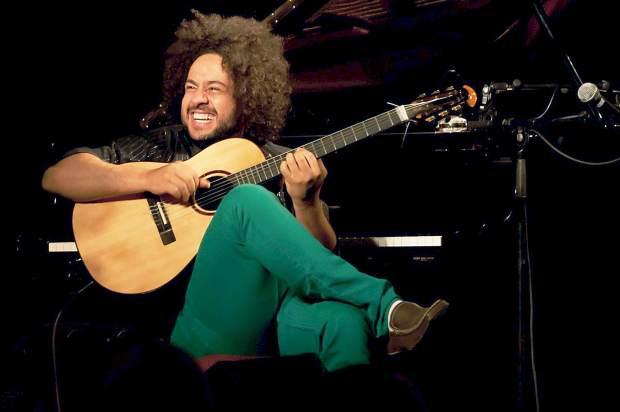 When did you first fall in love with music and what would you say your early influences were?
My first contact with music I was 6 years old, when my father gave me a mandolin. That moment my main influence was the traditional Brazilian samba called Choro.
You've achieved so much in your music career already - how have you managed to cram so much in?
I started playing professionally very early when i was 13 years old, and since then i was very determinate to be a great guitarist. Many hours a day studying the guitar, producing CDS, and working on business.
Your style of playing is pretty traditional but also draws from other influences. How do you think Brazilian music is changing?
I say my style is a mix of Brazilian music, classical and jazz. Brazilian music has a very traditional way to play, I mean the old Brazilian Samba, but now it is changing. A lot of new composers, new ways to play Brazilian music. I like to keep the tradition but with a lot of improvisation.
You're playing with João Donato and Janis Siegel at the Barbican next month - tell us about how this amazing collaboration began?
Producer Daniel Rodrigues invited me to be part of this great concert. João is a friend from Brazil, one of the most important composers of Brazil, and Janis is a great singer from US, So i am very happy to be performing together them and I can tell you it will be a historical concert in London.
What's next in the pipeline for you?
I am traveling around the world with my concert, and I'd like to produce my new CD in London very soon. I d like to invite some guests from London too.
Lastly - what advice would you give to young musicians out there?
First of all I suggest the young musicians study a lot, keep playing, composing, but take a time to work on music business, making contacts, finding a good agent to represent them.
Diego will be playing at the Barbican on July 10th http://www.barbican.org.uk/music/event-detail.asp?ID=19699
Señor Ceviche reaches maturity with its more sophisticated sister...
After a summer when the sounds of Reggeaton dominated the mainstream...
The Spectrum of Young Lorca.