Don Juan in Soho @ The Donmar Warehouse
The myth of Don Juan is well-known. Though it found its origins in literature over four centuries ago, the idea has come into popular culture and evolved to fit the typically modern term of 'womanizer'. Yes, Don Juan is a libertine, a heartbreaker – just as Casanova is known as one of the most famous lovers in Italian history, Don Juan is Spain's very own lady-killer.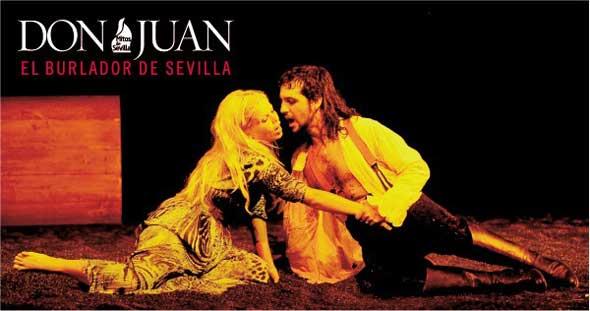 The Spanish monk Tirso de Molina is thought to have created the character which would evolve into an actual stereotype hundreds of years later. The Trickster of Seville and the Stone Guest was written around 1630 and has continued to evolve to the present day. Two other versions of the play are perhaps better known than the original. Mozart's opera Don Giovanni stole the limelight in 1787, transforming Molina's characters of Don Juan and his servant Catalinón into Don Giovanni and Leporello. Even before Mozart, Molière was inspired by Molina's play to pen his own version, the French counterparts for Molina's characters becoming Dom Juan and Sganarelle.
The play, briefly, depicts a young noble (Don Juan) who relentlessly seduces all women by proposing them marriage. The plot thickens when he kills the father of one of his conquests, who later returns to haunt him in the form of a stone statue. As Don Juan stubbornly refuses to repent at the orders of the Stone Guest, he is dragged down to hell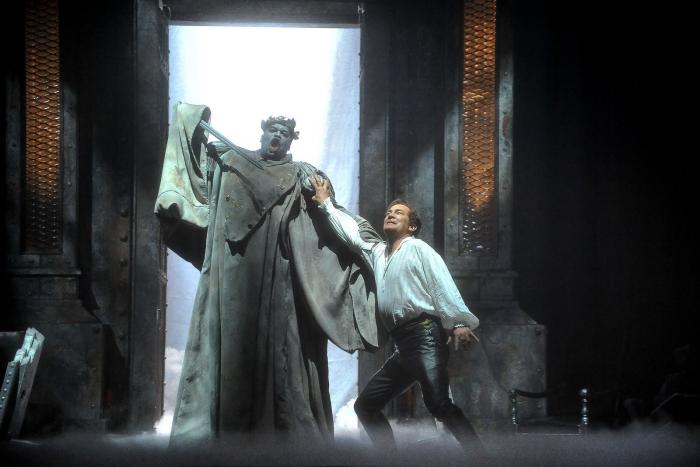 Molina's play is extremely complex and rests on an allegorical understanding of the characters. In other words, they are not what they seem to represent. Although Don Juan seems to be pursuing sex in all its forms, his character calls for a deeper psychological analysis. By claiming countless women and repeatedly refusing the Stone Guests' orders to repent, Don Juan is in fact defying God. Molina is by this referring to a long-standing debate between two branches of Christianity, and a debate about the relation between free will, and the grace of God.
Complicated issues, which are difficult to portray with accuracy on the stage.
Personally, if I were performing the play I would cut some of its pedantry. The story is a great one; with seductions, murder, intrigue, madness, and humour in a funny servant. There is even a ghost.
So if you have a chance to see the modern myth performed on stage, you won't be disappointed. It's a terrific piece, and in my opinion the opera makes the scene of the descent to hell even more terrifying. It has recently been adapted into a modern play by Patrick Marber, titled Don Juan in Soho, in which Don Juan is an utter cad running riot among the fleshpots of Soho. Who said Tirso de Molina was old?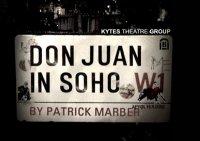 Señor Ceviche reaches maturity with its more sophisticated sister...
After a summer when the sounds of Reggeaton dominated the mainstream...