Historias de Lavapies (2014) Dir. Ramon Luque
Historias de Lavapiés is Ramón Luque's third release which opened this year's London Spanish Film Festival. It is a truthful, beautiful snapshot into Spain's multicultural society and continuing economic difficulty. Few films honestly reflect the small incidents of everyday life in such a poignant way.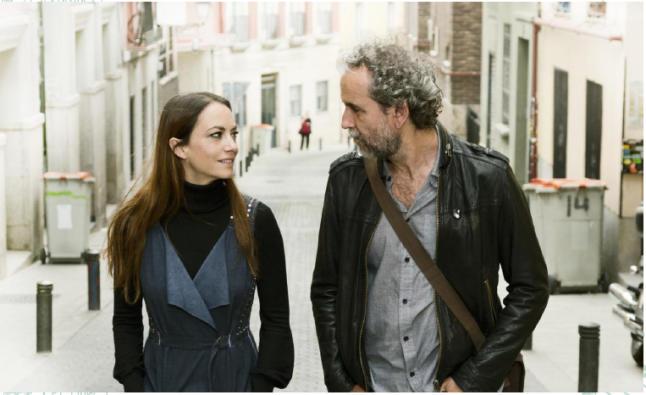 Ernesto (Guillermo Toledo), is witness to the tensions and triumphs of an eponymous neighbourhood of Madrid, distinguished by its large immigrant population. Violence spawned by racism in a primary school; the bureaucracy and finances required to work legally as an immigrant in Spain; a vagabond excommunicated from the world by a language barrier. Historias de Lavapiés seamlessly sews a collage of stories united by the same backdrop: the cultural clashes and the devastating economic crisis. All the interlaced subplots of solidarity and hostility taking place within Lavapiés are true, based on the experiences the film's director who lived there for five years.
While making less headlines, Spain's suffering continues unabated and unheard in the context of Europe. In Historias de Lavapiés the crisis is omnipresent. It is not an overbearing theme but an unescapable one, repeatedly alluded to by all the characters who feel its repercussions in all areas of life; at work, at home and on the streets.
When the police collect a homeless person from a private stairwell, they discuss taking him to a shelter, if there is "one that has vacancies." There is the constant suggestion of turmoil outside the camera's frame, such as when a television show discusses demonstrations and evictions in one scene's background. This film is a low-budget creation, born from and made about the crisis, even if there is little evidence of this in the well-polished final product (in spite of a Spanish film industry itself in financial crisis).
While visually stunning and exceedingly well-acted, the film is modest in almost all aspects perhaps due in part to a tight budget and in part to a desire to honestly reflect daily life. Additionally, Luque studied Woody Allen for his doctorate and has since published about the director, to whom he pays homage with the naturalist tone of Historias de Lavapiés.
Madrid's architecture is quietly beautiful and the camera's movement through it is uncomplicated and clean-cut. The camera lingers on its characters unhurriedly and the pace meanders; it is as if Luque wanted to be faithful to the slow momentum of reality. An almost uninterrupted, lilting jazz piece cushions the dramatic moments and sets off the jokes perfectly with wonderful comic timing. The acting is astonishingly genuine and understated, making the characters vulnerable and human. Crucially, despite tackling two difficult themes simultaneously, the film is saved from too much doom and gloom by those vital human attributes: love and humour. The anticipation of Ernesto and his colleague Amanda's romance is downplayed yet disarming in its realness and tenderness. And as for his best friend Juan and his lovesickness for a prostitute… well, you'll just have to see it to find out.
Historias de Lavapiés opened the 2014 London Spanish Film Festival. For more information and tickets, visit the website:
Señor Ceviche reaches maturity with its more sophisticated sister...
After a summer when the sounds of Reggeaton dominated the mainstream...