It's OK to Love a Love Song…in Spanish
Love e'm or hate 'em, nobody can deny the power of a good love song. And nobody does it better than a Latino. No, not even Phil Collins and Bryan Adams. Actually, above all them. A sentimental song in English, just somehow makes you cringe. "Amor", however, well...it's OK to love a love song in Spanish. So, this is Latinolife's ultimate Top Ten selection...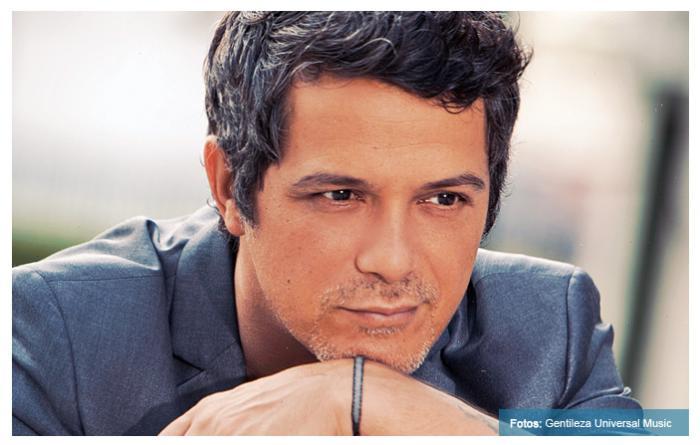 1. Alejandro Sanz - Corazon Partio
Forget Julio or Enrique, they don't have a patch to this bad boy of Spanish romance. If you like 'em rough and tormented rather than slick and sultry then this gypsy prince is for you. The gritty agony in lyrics and execution can't help but make even the hardest of hearts start aching. Written and performed by man himself, the flamenco-influenced balad was his international breakthrough. Even men fell in love with it, making it a hit so big it changed the course of Sanz's career. And of course Julio had to make a cover.
2. Carlos Gardel - El Dia que me Quieras (interpretted by Luis Miguel)
Originally written in the 1930s by the daddy of cool dudes, tribly wearing Carlos Gardel, this is one of the all time greatest love songs ever composed, and as such has lasted the test of time. It has been resurrected time and time again by every crooner of his generation, and was catapulted into concert stadiums in the 1990s by Mexican megas heart-throb Luis Miguel who used it to send millions of crazed teenage girls into delirium all over Latin America. Not many Mexicans could do justice to the best Tango ever written, but this kid can sing it with he eyes closed, over 70,000 screaming girls AND changing outfits 8 times (cick below if you don't believe me)
3. Ricardo Arjona, "El Amor"
Ricardo Arjona is a little down on love in this song that went to No. 1 on Hot Latin Songs in 2011. In the lyrics he describes love as "sitting and watch the mortal parade of the cadaver of all your dreams pass by." Well ok then, happy Valentine's Day, Ricardo! But Arjona is a poet, even in a cynic's pose. While this beautiful ballad is a good break up song, the faithful can take it as a meditation on the ups and downs of relationships, and why they're worth keeping.
4. Juan Luis Guerra - A Pedir Su Mano
Juan Luis Guerra may look like a goof ball with huge feet, but he happens to be one of the greatest song-writers Latin America has ever produced. The critically acclaimed album Bachata Rosa, which earned the Dominican singer-songwriter his first Grammy award, featured one of his most extraordinary love songs, "A pedir su mano." Despite its fast tempo, the song makes all the single ladies long to be asked for their hand in marriage, while the married ladies reminisce about the day they were proposed to!
5. Jennifer Lopez and Marc Anthony - No Me Ames
Long before Jennifer Lopez married Marc Anthony, the Puerto Rican singer joined voices with the top selling tropical salsa artist of all time to record the magical "No Me Ames," a Spanish cover of the Italian tune "Non Amarmi," for la Lopez's debut album, On the 6. The tropical-flavored track, which centers on the complex relationship between two amantes, was a smash hit, reaching No. 1 on the Billboard Hot Latin Songs chart. And it served as a forewarning of Lopez's own complicated relationship with Anthony.
6. Maná - Vivir Sin Aire
Maná's 1992 album ¿Dónde Jugarán los Niños?, which was the best selling Spanish-language rock album of all time in its day, included several rockin' hits like "Oye Mi Amor" and "Te Llore Un Río." But it was the Mexican rock band's aching ballad "Vivir Sin Aire" that left the biggest impression. It's probably because anyone who has ever loved someone, like really loved someone, can relate to the heartfelt lyrics about the difficulties of living without him/her.
7. Monchy y Alexander - Hoja en Blanco
Before Romeo Santos and Prince Rotce came along driving las Latinitas crazy with Bachata there was Monchy y Alexander, a couple from a Dominican barrio who could...uh, sing. This track Hoja en Blanco was the first huge Bachata hit that got everyone noticing this incerdibly romantic Dominican genre that would later take over the world. It was so new that it doesn't even have a sexy video, but with a harmony like this one who needs a video? I remember first listening to it on the radio whilst driving in Miami in the late 90s, and I had to stop the car so overwhelmed was I. I sat in the car listening, wanting it to never end.
8. Álvaro Carrillo Alarcón - Sabor a Mí
No list would be complete with out a bolero, and it has to be THE best bolero ever written. Álvaro Carrillo Alarcón, Mexican composer and songwriter, was born in 1921 and died in a car accident on 3 April 1969. Before that he wrote 300 songs, among which Sabor a Mi which, like El Dia que me Quieras, is one of the most covered in Latin America - so much so that Cubans could be forgiven for thinking it was their own. This American girl doesn't do such a bad job with it...
9. Aventura - Un Beso
It may not have been planned that way, but "Un Beso" is the 10th single on Avenura's fourth album, "God 's Project," for good reason. As a love song, the bachata track is a perfect ten. The track talks about things the Aventura members, including Anthony "Romeo" Santos, would do for a kiss, including going to Heaven and speaking with God. By the end of the song you can't help but pucker up!
10. Pablo Milanés - Yolanda
One of the best composers ever to come out of Cuba (and that's saying something), Yolanda is his most famous sing and one of the most played songs in Latin America. It is simply timeless. The inspiration was his first wife (1969-73) and mother of his three eldest daughters. No further introduction is neede...just listen.
Señor Ceviche reaches maturity with its more sophisticated sister...
After a summer when the sounds of Reggeaton dominated the mainstream...
Carlos Cruz is Union Learning Organiser in United Migrant Workers...