LEON KING
For a country that has given Latin America its most phenomenal and popular male vocalists (and songwriters), it is no surprise that Mexico has also produced some of the world's greatest operatic tenors, such as Ramón Vargas, Rolando Villazón and Francisco Araiza. It's current star, Jesús León went from singing at weddings in his native town of Hermosillo, to gracing the world's biggest opera stages, via a break in a restaurant in Disneyland. Elizabeth Mistry meets the celebrated Mexican tenor ahead of his performances at The Royal Albert Hall this weekend.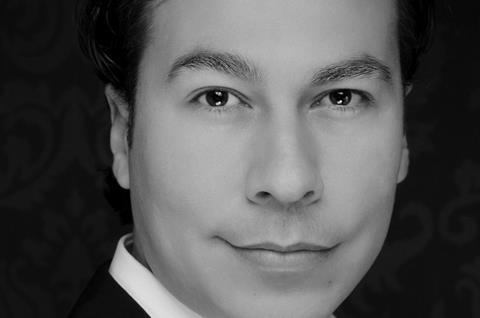 The story goes that, once on a trip to Disneyland in Los Angeles with his family, Jesus found himself singing in an Italian restaurant, prompted by his proud aunt. Sitting in the audience were some professional opera singers, including a renowned teacher from LA. After a rendition of Una Furtiva Lagrima, the crowded restaurant demanded another, and the evening ended in an invitation to audition to the UCLA Opera Studio. Within the week the same boy, who had previously been singing at weddings and in a local hotel in Mexico once a week, was awarded a scholarship.
Today, Jesús' intense concert activities have taken to The Royal Liverpool Philharmonic Orchestra (Spirit of Christmas and New Year's Eve gala, New Year's concert), Birmingham Symphony Hall, Barbican Hall, Wigmore Hall, Orchestra Verdi in Milan (Mozart Requiem) and the Orquesta Sinfonica de Mineria (Berlioz's Romeo et Juliette). He has played Alfredo in La Traviata at Scottish Opera, Dijon Opera, Theatre Caen and Teatro del Bicentenario, Don Ottavio in Don Giovanni at Garsington Opera and Birgitta Festival and Riccardo in Donizetti's Maria di Rohan in Berlin.
But of course the story of Jesús León, one of the world's most celebrated tenors, did not start in LA. Growing up in his native Hermosillo, capital of the state of Sonora in north-west Mexico, Jesús played guitar and dreamed of a career as a pop singer. He began guitar lessons at age ten and then voice lessons in the Casa de la Cultura of Sonora at age 14.
"I didn't ever hear any opera," he recalls as he takes a break from rehearsals for a series of concerts at London's Royal Albert Hall. "But every weekend it was like a party at my house. My uncles played guitar, my mother sang lots of traditional Mexican tunes and my grandmother - who knew all these old songs from the Mexican Revolution just a few years before she was born in 1922 - used to join in as well. All our neighbours used to come round to listen."
Jesus even had a rock band, Garage (which you can find on YouTube), and was inspired, like many Latin American aspirng rocksters, by The Beatles. "I heard all of their music when I was growing up because my family would play their records all the time at home. I guess that is why I first became interested in playing the guitar," Jesús said recently. "As for rock star behaviour, I did really fancy breaking some guitars on stage but never had enough money to buy the replacement!"
From being at the epicentre of the neighbourhood music scene, Jesús then found himself in the United States, studying music under the Cuban maestro Jesús Li, who spotted his potential and steered him towards opera.
"He told me that I had to give up the pop if I was serious about developing my voice - so I didn't sing for almost two years," recalls the tenor who has previously sung in Britain at Grange and at Garsington Opera. "I just did vocal exercises - and I kept asking him, Maestro, can I sing yet? And he'd he say 'no, wait a bit longer.'
That was one of the hardest episodes of his musical education, but his patience has paid off. León made his debut at Royal Albert Hall as a tenor soloist with the Royal Philharmonic Orchestra in March 2009, performing seven concerts at the Classical Spectacular. His career has since taken him from music school in Los Angeles to engagements across the globe - singing a variety of roles from Nadir in The Pearl Fishers to Romeo and Juliet.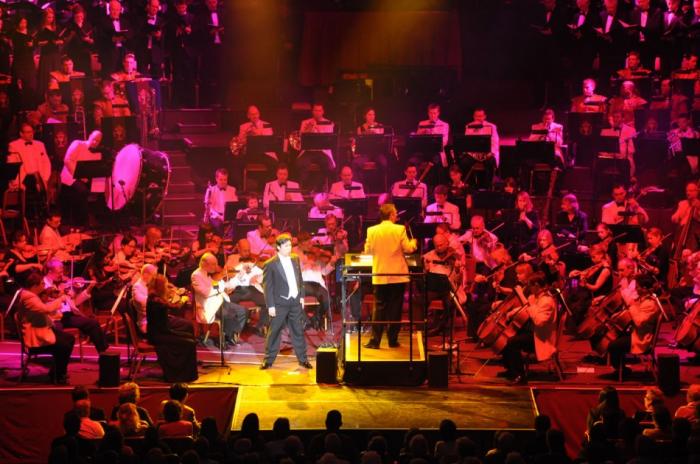 His love of Bel Canto - the term given to a style of singing most closely associated with the Italian lyrical tradition - is reflected in his debut album recording with the Royal Liverpool Philharmonic Orchestra conducted by his friend Toby Purser. Purser is best known for his work with the pioneering Orion Orchestra, which devoted an entire concert to a Mexican repertoire, including the world premier of a new contemporary work, at the Queen Elizabeth Hall earlier this year.
The music critic Robert Hughill praised Leon's performance on Bel Canto, describing his voice as "fine-grained, with a lovely surface sheen."
After a busy year, finishing up in London at one of his "favourite venues", León is looking forward to roles in Atlanta, Georgia and more engagements in Europe during 2016.
Tickets for Classical Spectacular are available from
www.royalalberthall.com
Bel Canto is released on the Opus Arte label:
Señor Ceviche reaches maturity with its more sophisticated sister...
After a summer when the sounds of Reggeaton dominated the mainstream...
A new English translation by Peter Bush. New York Review of Books...