SOYO by Dom La Nena (Six Degrees)
A global album with a Brazilian soul, a nostalgic feel but full or raw energy from a truly modern day globe-trotting Bohemian.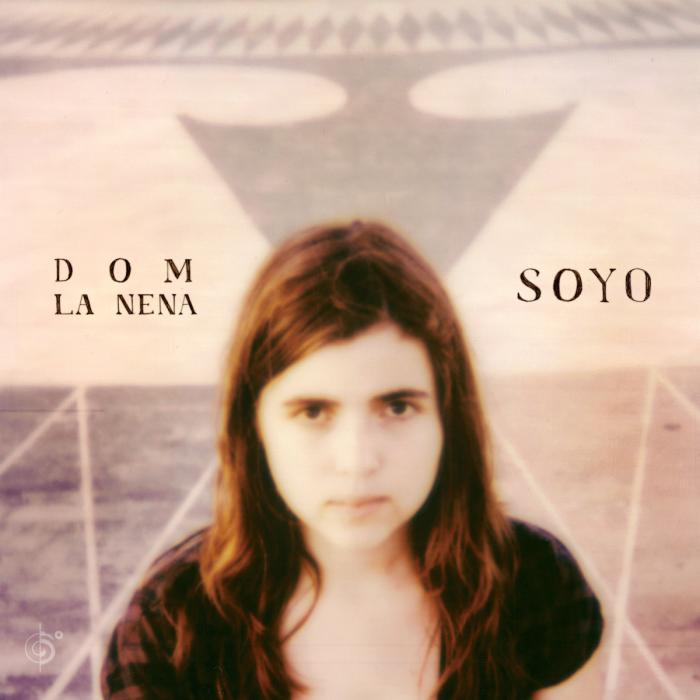 Soyo is the name of the debut album by Dom la Nena a 25 years old Brazilian singer, who also plays ello, guitar, piano and sings in four languages. A singer and cellist from Brazil, the 24-year-old artist draws inspiration from her travels around the world and sings in four different languages on her sophomore album. Dom grew up between Porto Alegre, Paris and Buenos Aires and this is a production full of earthy and organic sounds.
Warm and lovely, Soyo's appealing first track, La Nena Soy Yo (The Girl, that's me) is a jaunty and sweet vocals-and-ukulele declaration of self. Like much of her music, it sounds bashful and confident at the same time. Her melancholic undertones, while dipping equally into indie rock and Latin dance forms, present a mordern Latin musical outlook on the world.
Recorded in Mexico City, Paris and Lisbon, mixed in Sao Paolo and mastered in Miami, the album is international to its core – a story that La Nena reflects in her tales of vast distances, longing, and nostalgia. "All the musicians and artists who have influenced me and my songwriting over the years, they make their way subconsciously into my music – but one of the biggest influences for this album was being on the road: continually experiencing the feeling of biding your time, waiting to depart, waiting for soundcheck, waiting for the show, et cetera, all while time continues to pass and you are far from home and family. So in addition to musical influences, the underlying anticipation and the mundane things that happen in life while on tour tend to find their way into my songs."
A truly global album with a Brazilian soul, with a very nostalgic feel but full or raw energy from this young globetrotter. Definitely a star in the making.
Señor Ceviche reaches maturity with its more sophisticated sister...
After a summer when the sounds of Reggeaton dominated the mainstream...
Can you be a socially conscious, female writer in Spain, or anywhere...